Premium quality Jute rope imported from Japan
Flat Rate local Door Delivery
Delivery within SA to your door at flat rate of R100!
International shipping with DHL, calculated at checkout.

WE SHIP WORLDWIDE
INTERNATIONAL CUSTOMERS:
SudoJute was created to serve the local community in Southern Africa, far away from the rope vendors of the world. We are happy to help wherever you are, but please also consider your local rope vendors.
Currency is South African rand, approximately 17 to a dollar and 18 to the euro. 
Use the selector on top right for major currencies. (Checkout still in ZAR)
Payment accepted via major credit cards or Paypal.
We ship abroad currently with DHL , calculated at checkout. DHL is recommended: it is very fast.
Get in touch by email to sudojute@icloud.com to discuss options.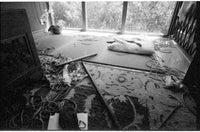 Follow us on Instagram - @sudojute
Silky soft, ready to use
Our ropes are of such quality that you can use it without any conditioning at all.
If you choose the conditioning option when you select your rope, they're papmpered with an extensive conditioning process, treated with jojoba oil and beeswax, and is ready to use right away, with minimal fibre shedding and super soft skin feel. 
If you prefer your own method of conditioning, most ropes are also available untreated, at a reduced price.